More about Mortgage Rewards™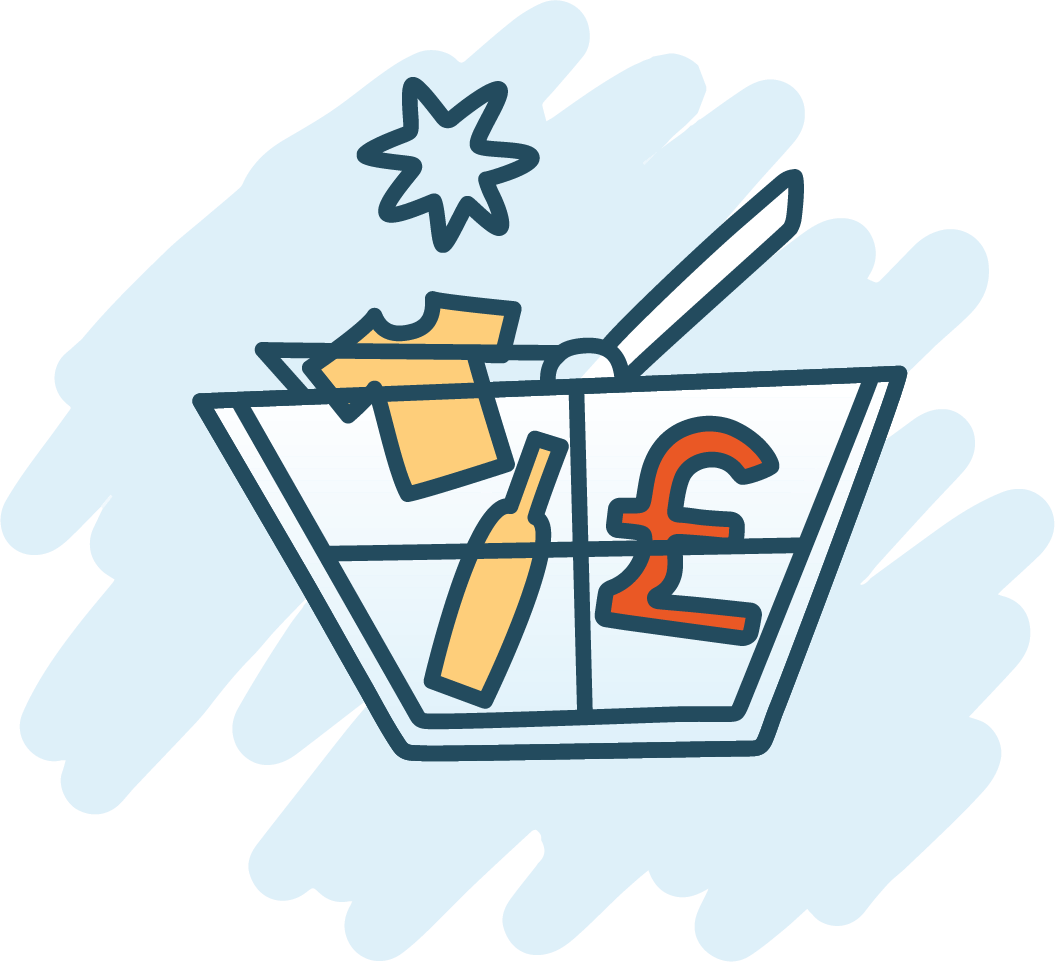 With our unique rewards scheme, you can earn uncapped reward payments and unlimited amounts of retail cashback.
We pay the pounds and pennies you earn off directly off your mortgage balance, because this multiplies the value of each overpayment and helps you pay it off faster (we call this the 'multiplying effect' of overpayments).
How Mortgage Rewards work
In addition to mortgage lenders paying us commission every time we switch you to a better rate, we also make money by:
Directing you to the websites of some of the UK's leading retailers (and you then making a qualifying purchase)
Switching any friend (family member or colleague's) mortgage to a better rate when you refer them to us
Visiting retailer websites and referring friends is done from within the Accelerate My Mortgage portal. We keep you regularly informed of how much you've earned, and as soon as you reach £50, we'll arrange to pay it off your balance as an overpayment.
The more you spend with retailers we've partnered with and the more friends you refer, the more Mortgage Rewards you'll earn.
Retail cashback
Log into Accelerate My Mortgage and head to 'Earn rewards'.
Below the 'Refer a friend' section, you'll see a list of some of the UK's leading retailers and the potential amount of cashback you can earn by making purchases via the links we've provided (you can view each retailer's cashback offering by visiting our Retailer cashback page).
Complete your purchase as you normally would, and the retailer will then let us know how much cashback you've earned (we'll then communicate this with you).
Some of the potential cashback amounts are really impressive, and we're adding new retailers all the time to help you pay your mortgage off even faster.
Referring friends
Log into Accelerate My Mortgage, head to 'Earn rewards' and select 'Refer a friend'.
All you need to do is enter the email address of your friend (family member or colleague), and if you like, add a personal message.
Your friend automatically receives an introduction email from us, and if we switch them to a better rate, we'll pay your £25 reward payment off your balance. And remember, your friend will earn a reward payment of up to £100.
You'll also have a personal referral link that can be shared as many times as you like. If you use this wisely and sensibly, you can maximise the amount of rewards for everybody.
Some important tips
We can only track retail cashback amounts if you use the links we've provided to make genuine and completed purchases. So it's important not to click through to any other links that may appear on (or navigate away from) your chosen retailer's website.
It's fair to say that we want to pay as much cashback off your mortgage as possible, but at the same time we trust you understand that we can only rely on the reports we receive from each retailer. They tell us what amount of cashback you've earned, but if there are any problems or discrepancies, you will need to contact the retailer directly.